Am I a Candidate for Invisalign?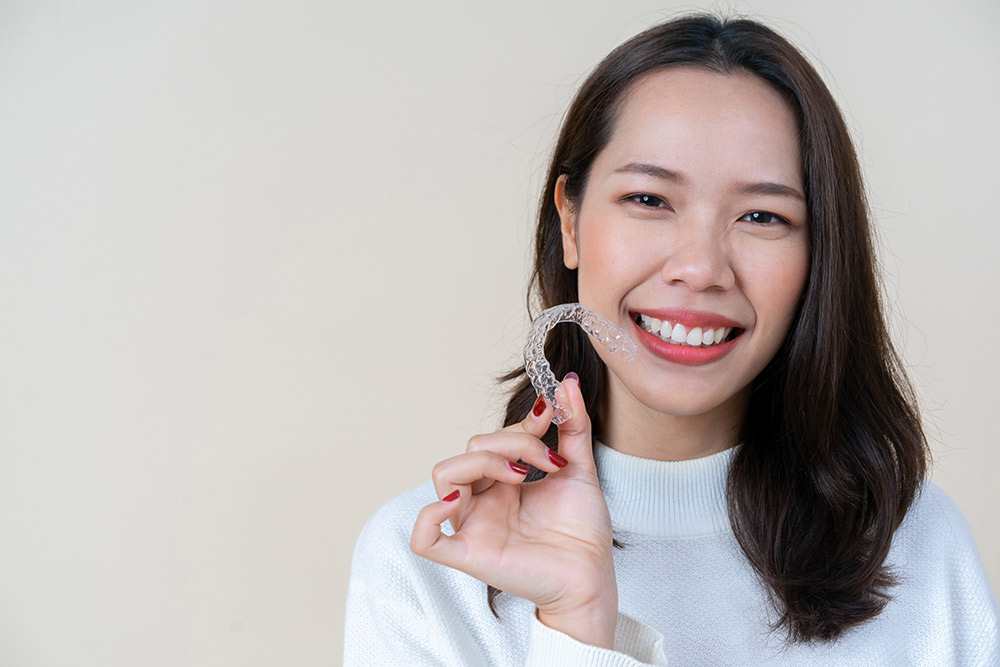 Are you in search of an orthodontic solution to deliver a beautiful, straight smile without interfering with your appearance? If so, Invisalign may be right for you. While most patients benefit from this innovative treatment, not everyone is a candidate. At Red Oak Smile Center, we will help you determine your best options to achieve your ideal smile.
Invisalign Overview
Orthodontic treatments have never been more comfortable or convenient than with Invisalign, brought to you by Align Technology. Your series of custom-made virtually invisible aligners are designed to move your teeth into alignment by precisely and gently shifting them vertically or horizontally, or even rotating them when necessary. Invisalign is ideal for adults and teens, with Invisalign Teen featuring compliance indicators to ensure adequate usage.
Why Choose Invisalign?
Invisalign's clear aligners, made from a smooth and comfortable plastic material, will never irritate your cheeks or lips. They are virtually unnoticeable, straightening your teeth without detracting from your smile. Invisalign braces are removable, allowing you to brush and floss with ease, and to enjoy your favorite foods and activities with no restrictions.
With Invisalign, you'll achieve the smile of your dreams up to 50 percent faster than with traditional braces. The SmartForce features and the SmartTrack material are engineered to use the right amount of force in the right place at the right time, making your aligners efficient for correcting simple to complex cases with precision.
Are You a Candidate for Invisalign?
Most patients are candidates for Invisalign. The clear aligners can effectively correct a range of mild to complex cases, including gapped, crooked, and crowded teeth, as well as overbites, underbites, crossbites, and open bites.
Invisalign may not be the perfect solution for everyone. Gum disease or cavities may interfere with the treatment, so they need to be addressed before moving forward with Invisalign. Some severe oral problems may also not be best suited for Invisalign. When it comes to issues such as extreme overbites or underbites, crooked teeth are not the main problem. The jawbone needs to be physically shifted, and the Invisalign aligners are not designed to correct bone issues.
Compliance is key to the success of Invisalign treatments. Braces are permanent and work to correct orthodontic issues around the clock, whereas Invisalign aligners are easily removed. That may pose a challenge for younger patients who may not always comply with directions. Inconsistent use or loss of the aligners can result in delayed treatment and added expenses down the road. Parents need to keep these potential challenges in mind when determining if Invisalign is right for their kids.
What Is the Invisalign Procedure?
We will start by discussing your needs and demonstrating what Invisalign can do for you. Next, we will take precise 3D images to map out your custom treatment plan. You'll even get to preview your new, improved smile! You will need to wear your aligners for 20 to 22 hours a day to achieve the best results. As you move from one set of aligners to the next, your teeth will gradually move into alignment.
Invisalign in Red Oak, TX
Contact Red Oak Smile Center to learn more about Invisalign and to determine if it is right for you. We strive to deliver outstanding care to our valued patients using cutting-edge technology and techniques. We look forward to helping you achieve your ideal smile. Call us and schedule your appointment today!